One of the most important characteristics for any band is to have grounds of commonality.  These abound among the members of Dry Branch Fire Squad.  All of the guys in the band have strong work ethics, varied interests, close ties to their families, have had success in professional endeavors outside of the field of music, and bring nearly boundless energy and enthusiasm as well as a variety of musical experiences  to their efforts in doing the band's work and to their respective performances.  As one might suspect with such individuals, they have strong respective personalities.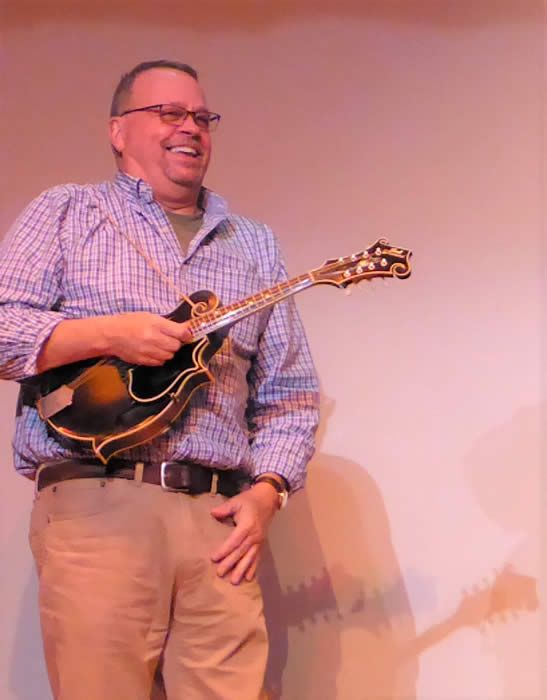 Brian Aldridge                                                                                               
Brian is an artist at enunciating exciting harmony lines that give expression to the soulfulness and meaning ob bluegrass and old-time music.  He also has a knack for finding just the right runs that give body to the band's lyrics with both his guitar and mandolin.  If Brian were the worst musician in his family, which he is not, he would still be one of the best in the country.  His father was the great banjoist, Howard Aldridge; and Brian got steeped early on by the music of folks like Bill Monroe, Sid Campbell, and Frank Wakefield who came to his house to play music with his father.  While still young Brian became a respected figure in the traditional bluegrass music scene of southwest Ohio.  This is his third "tour of duty" with DBFS, and we are all glad to have him back.  Brian owns and operates a successful gutter business when he's not on the road, and he is a "court certified" expert on vintage mandolins.  He draws strength from his faith and finds joy in his love for his family and friends.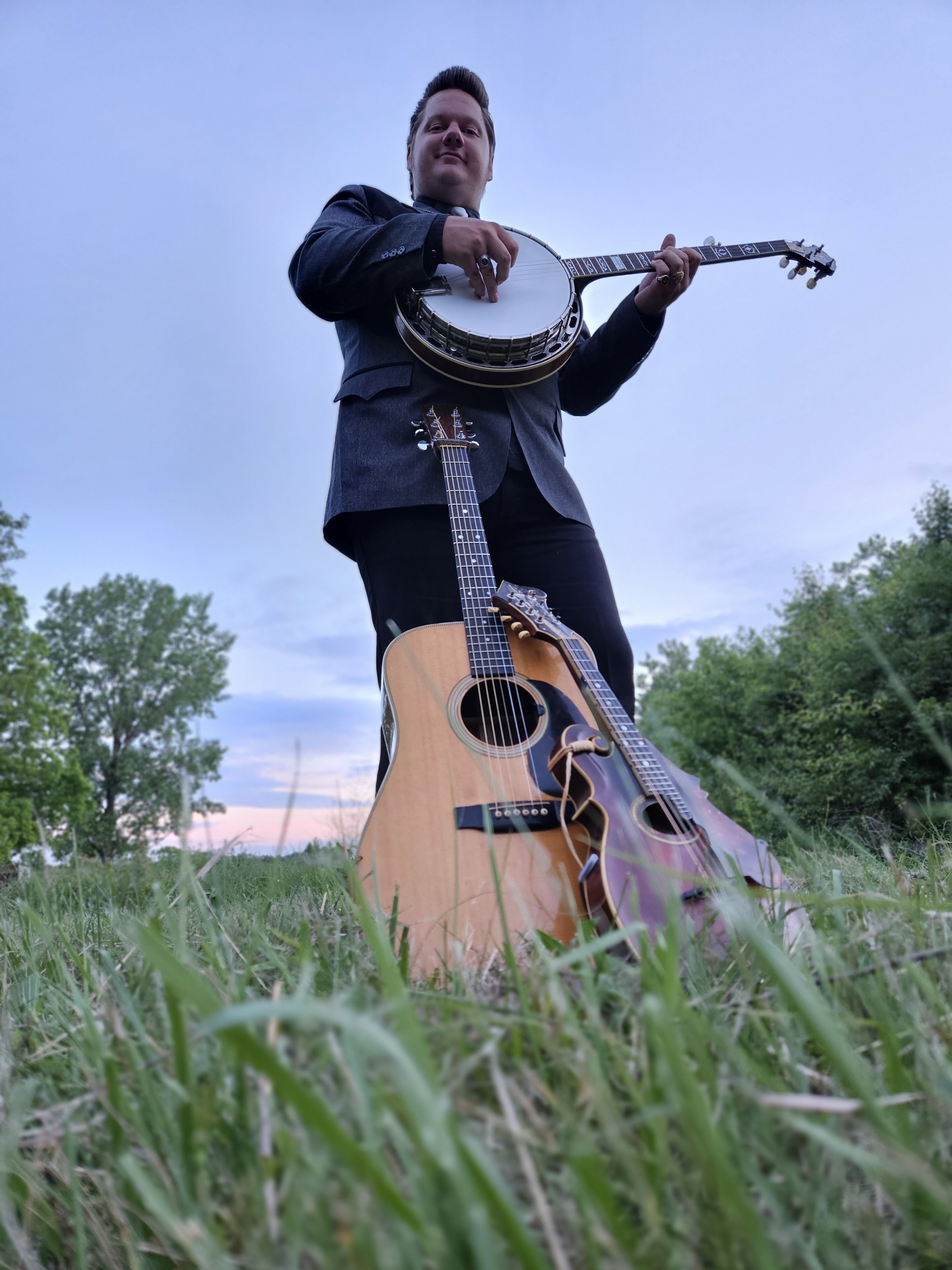 Evan Lanier                             
Evan Lanier of Carlisle, Ohio, was surrounded at a young age by the greatest musicians of the Dayton/Cincinnati area. Evan was steeped in the tradition and artistry of Bluegrass. From travelling the Midwest with Evan Lanier and The Bluegrass Express, to travelling the US and Canada with The Kody Norris Show, as well as with Larry Sparks and The Lonesome Ramblers, Evan has over 20 years of experience in music. His driving banjo, exceptional guitar, and stellar mandolin/fiddle playing makes him a superlative musician to have on stage along beside us.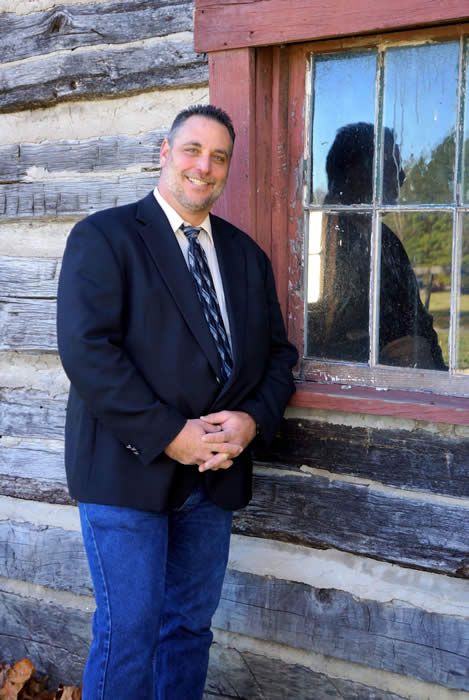 Jeff Byrd
Jeff brings the skill that band members dream of in a band mate:  He drives.  Oh, sure, almost every road musician drives, but Jeff is a professional; he has long made his living driving trucks.  John Duffey once said, "I don't charge for playing music; I charge for getting there."  Well, with Jeff on-board, DBFS may even add to its stellar reputation for "getting there", having only missed one date in 40 years and that caused by a trip to the ER.  Jeff has an impressive professional musical resume as a bass player who sings bass, baritone, and lead.  He has performed and/or recorded with The King's Journeymen, Higher Ground, the Jennie Lynn Band and Jetts Creek along with short stints with several other bands.  Jeff is an avid hunter.  He's been married to his wife, Karen, for 17 years and they have four children and one grandchild.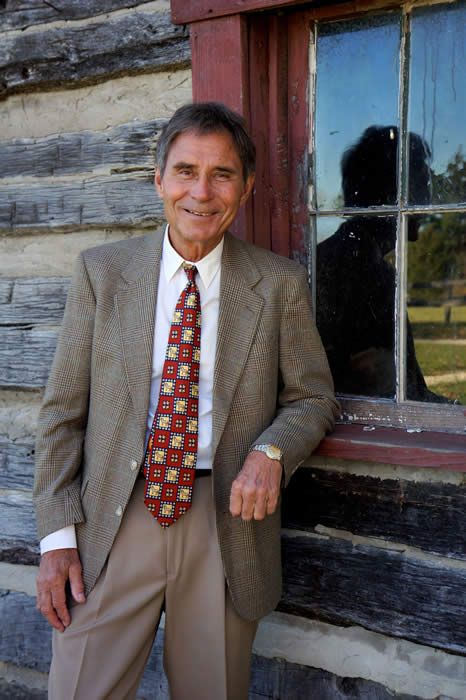 RON THOMASON 
R on started out as a child and never got over it. His early years above the Clinch River in Russell County, VA, were tied with all the succeeding ones for being the most enjoyable of his life. He has been able to make his living doing things he loves. He has taught both math and English at almost every secondary level, including college; farmed, trained and competed with horses, and been instrumental in the production of bluegrass music festivals and horse expositions; including the two great festivals, Grey Fox and High Mountain Hay Fever both of which DBFS proudly host. His professional music career started at the age of 13, and since then he has played and/or recorded with The Clinch Mountain Boys, The Wilson Brothers, Joe Isaacs, R icky Skaggs and Keith Whitley, and a host of others. Nowadays he enjoys such activities as horseback riding, mountain climbing, skiing, conservation advocacy, cowboying, and seeking out adventures in the wilderness. He writes occasional articles and helps with civic functions. R on still hopes to get some kind of book written about his experiences in bluegrass music and the many unique people he has met as a result. He started DBFS in 1976 and is known to enjoy music-making more now than ever.
DBFS NEWS!

Dry Branch Fire Squad regrets to report that our booking agency, Quicksilver Productions, is going out of business.  We have enjoyed a nice run with QS, and will miss our interactions with Rob and Martha, et al.  
In light of the continuing pandemic and our wishes to continue with the band, now in its 47th year, we have decided to do our own booking.  This will have the benefit of our not having feel responsible to others regarding bookings that we may not want to take, and also getting to deal directly with promoters and producers which can be a lot of fun hopefully for both them and us. 
Of course, it should surprise no one that we have no experience in the field of "booking" jobs, so in order to ameliorate our short-comings, we have embarked on a venture that we feel like we may have invented ourselves.  It seems that the part of booking that is most onerous for both talent buyers and performers is the dickering over fees.  So what we have decided to do is to simply agree to work for what others have paid us in the past. for venues where we have previously performed, our price will be the same as it was the last (or last few) times we performed for them.  Regarding promoters or venues that are new for us, we will try our best to set a fee that we have used at similar venues to the new ones.  We hope this works well for all parties. 
If you would like to engage the band for one or more performances, please contact Ron Thomason at: drybranch1@earthlink.net or snail mail: P.O. Box 404, Cotopaxi, CO

 
Dry Branch Fire Squad is still performing and also intends to continue  in the production of the two festivals which we host as conditions surrounding Covid-19 virus allow.  Stay with us folks; we, like every other bluegrass band in the world, need you more than every before as all of us contend with the damage done to what has become known as the "Gig Economy."  We miss you all very much, and hope to see you all soon.
Two important news breaks for DBFS--both "good" and neither "fake."  Brian Aldridge is back in the band after a respite and in his own words, "Ready to go." 
 Also:  we have just released a new CD titled Tearin' Outta the Wilderness.  Be the first kid on your block to own one--see Store.
Finally:  It appears that we may be going into the actual entertainment business.  Ol' Black Bear Productions is in the final throes of editing their filming of a "made for TV" production starring DBFS et al described as "an unusual history of bluegrass music."
Dry Branch Fire Squad Fans
If you would like to engage the band for one or more performances, please contact Ron Thomason at: drybranch1@earthlink.net or snail mail: P.O. Box 404, Cotopaxi, CO
Dry Branch Fire Squad hosts: